Wow guys, what a day. I left home at about 7.30/8am and got down to Byron at around 10.30. So when I got to the Byron Community Centre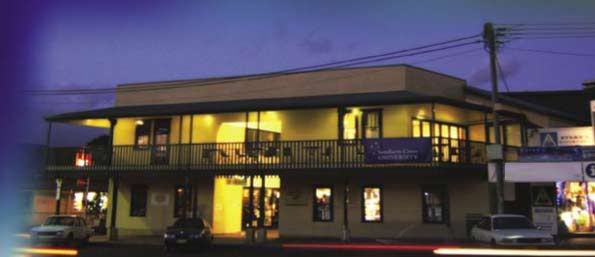 I spoke to an organiser who was going to speak to the director about the films and if there was anyway I could see them. Prior to this I had an email say that all the experimental film were on a loop and had no time assigned to them. So she took my number and said she'd call. Now I'm glad for my timing of the day, as sometimes I'd go for a stroll and return to the centre. After lunch I was back once again and sat right in front of the box office. I saw the lady I originally spoke to and she left for the day. OK…..? Luckily I remembered a name she dropped earlier in the day and now the time was about 2pm. So I approached the guy who's name is Ozzie. You sir are a legend! I ask about the film I hoped to see and he said he need to go home for another hard drive and he'd check to see if he had the disks at home. Upon his return he handed me 3 disks. I had in my hot little hand Dry, Stirring and One.
So he took me into the office and sat me in front of a iMac. "Do you know how to use and mac".
Yes yes I do. This was amazing as I had the time to sit and watch and re watch and pause to make sure I didn't miss anything.
So to make a long story short here is my review of… (I'm turning auto correct off.
)
Stirring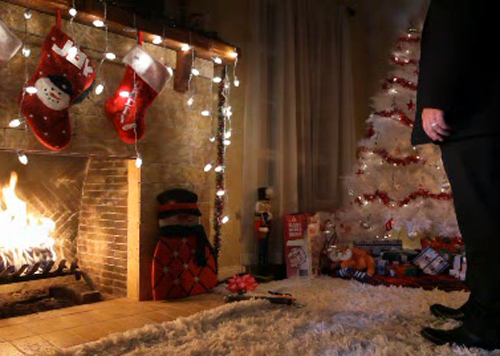 Photo found on Junkies Website.
I think I described this pretty well.
Ok to set the scene we have the following.
It's Christmas, set in the corner part of a lounge room. There is a theme of white. In the corner directly in front, there is a white Christmas tree with red tinsel wounded around the tree and presents underneath. To the left is a long window with a shear white curtain. To the left again is a fire place with light coloured bricks surrounding the crackling fire. Along the fire place there are three red stockings hanging and also a string of white lights along the top hanging down. The camera angle is low to the ground as if you were sitting on the ground with camera pointing to the scene described above.
A man in a black suit come into frame and stands in front of the fire. All you see are is legs to waist height. He sighs deeply, looks at his watch. Dog barks. Picks up a box from beside the tree/under the window. It's a long box that has a child's bike inside. He leans over, to read the note on top of the box, and now he's completely in frame. ( For the rest he's still in frame) He stand up straight again and just stairs at the box. He looks perplexed. Do I or don't I put the bike together.
He takes his jacket and shoes off and kneels, takes of note, wipes his forehead. Checks his watch again. He seems tired, clearly he's a dad who has just got home from work, it's late and theres a bike that needs to be assembled. He opens the box and starts to empty the contents of the box. Seeing how many parts there are and with how he seems to feel it's hard to now where to start. He's trying to be quiet and looks over his shoulder. There are a lot of parts, he's still unloading and the scene fades to black. Deeper sigh.

The End

Created by: TJ Thyne
Producers : TJ Thyne and Dave Kuhr
Associate Producer: Monica Hall
Writer/Director: TJ Thyne
Director of Photography: Douglas J. Abel
Editor/Sound Design : Micheal Chanslor.
Cast: Dave Kuhr ( I think you didn't say who the cast member was in the credits)


You could really see how tired he was. He really didn't want to put the bike together and even looked a little annoyed that there was a note attached to say, can you put the bike together. The Christmas scene was so warm a cosy, I really wanted a hot chocolate and a magazine while sitting on the fluffily white rug.
Dry
Ok lets set the scene. Photo is from the BBFF website.


A fridge door opens with a women peering inside. The camera angle is looking from the inside out. The sound of the fridge is running. I'm trying to figure out what see wants. There is a green bottle in front of the camera view but it's slightly out of focus. I think she is staring at the bottle. She is staring intently at the bottle. Tears start to form. She's really welling up. She seems tormented with her will. Her urges to have a drink. Trying to fight it but the tears are very prominent. The pain in her eyes. Its a very powerful performance. She rest her head on the door. Will I or wont I. Theres a war raging within. She very emotional and her only way out is to close the fridge door.

The End

The Indispensible Theater Junkies Crew
Rob R, Yoo, Hovsen Agrop, Robbie Turner, Sara Sikes, Cathy M Thyne, Kristy Hine.
Cast: Pam Porter. (Who I thought was amazing!)


It's like out of sight out of mind. Sometimes all you can do is walk away. The emotion displayed wasn't a sudden emotion. It had time to build and you could feel her pain in the fact she really WANTED to have that bottle.
One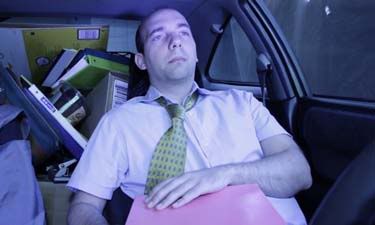 Ok this is the last one so again lets set the scene.

There is a guy sitting in the car. The camera view is looking though the front windscreen of the car. The guy is behind the wheel of the car. Dress in a suit shirt and tie. The back seat is packed with lots of folders and boxes, paper hole punch. Theres an extra business shirt strung over the front seat. On the front seat is a rectangular pink box inside a plastic bag.
The guy seems very tired, he leans over and pull out the pink box and sits it on his lap. He opens the pink box to reveal a cake with sprinkles. It's a large cake. He then opens a small box and pulls out one candle. He places the candle in the centre of the cake. AWWWwww this is so sad.
He lights a match to light the candle. He blows out the match flame. He pauses…. he closes his eyes.
He opens his eyes and blows out the candle. He pulls out a black plastic fork. He starts to eat the cake….. alone in the car.
You can tell he's not enjoying this cake. Each bite is full of sweet pain. He takes another bite. He's forcing himself to eat this cake. This is very emotional, to the point I'm even starting to tear up. He's so sad, he has tears in his eyes. Yet another year alone. Fade to black.

The End

Created by: TJ Thyne
Producers: TJ Thyne and Dave Kuhr
Associate Producer: Monica Hall
Writer/Director: TJ Thyne
Director of Photography: Douglas J Abel
Editor/Sound Design: Michael Chanslor
Cast: Dave Kuhr ( I think you didn't say who the cast member was in the credits)


So from this I think its about appearance can be deceiving. When the guy went to pick up the cake, I can imagine, with the size of the cake you'd think it was for a party with a lot of people attending to help celebrate. And with all that work junk in the back of his car I wonder weather he gives himself the time for friends in his life and if he gives himself time to be away from his work that takes up so much of his life to the point that he doesn't have one.

Well thats it from me. I hope your imaginations are intact to the point you can see what I'm trying to describe to you.
Great Job TJ and also the your TJ Crew as well. I feel very lucky to have seen some of your work outside of Bones.
PS I almost saw run. But silly me wasn't witty and quick enough to say that was also another film I needed to see. Only those above where listed in the program.
Enjoy
Ali
PS This would not have happen if it wasn't for Ozzie. Cheers for your help. I also know I've seen pic for one somewhere. I'll keep looking…
(please ignore spelling, I'm tired. lol )